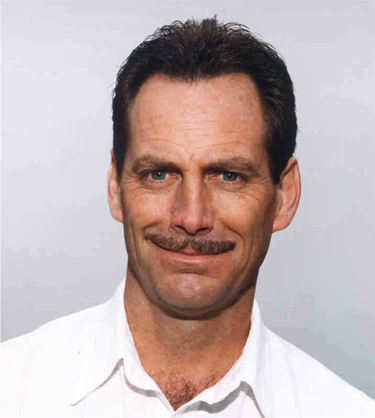 TAYLOR'S PLUMBING WAS FOUNDED IN JUNE 1986, BY ROBERT TAYLOR IN ORDER TO PROVIDE THE ULTIMATE INSTALLATION, REPAIR AND MAINTENANCE OF PLUMBING SYSTEMS INCLUDUDING WELLS AND WATER TREATMENT.
History
My name is Robert Taylor, owner and founder of Taylor's Plumbing trusted since 1986. I was one of eight children born and raised in Millgrove just outside Waterdown to Jean & Gerald Taylor. I started my career as a carpenter because my dad was a carpenter. But after building my first house I decided I would like to try plumbing and I fell in love with it. It took me 6 years of practical experience plus schooling (passed with a grade of 4.0 (4.0 is perfect) to become a Licensed Journeyman Plumber and 2 more years of practical experience to get my Masters License in Plumbing.
The business originally started at my home but I soon realized I had to move and re- located on Highway #6 north of Hamilton. Taylor's Plumbing outgrew that location and in May 1995, the business moved to #300 Dundas St East, Waterdown. This building also has a large showroom selling many different plumbing fixtures as well as other plumbing related products. The building is also home to Ecowater Treatment (for all your water treatment needs) and Taylor Made Bathrooms our sister company(for all bathroom renovations).
For your peace of mind you can imagine this story will continue, with the next generation of Taylors. We would love you to be a part of this story going forward. We hope you will call Taylor's Plumbing for all your plumbing problems including water treatment. And of course Taylor Made Bathrooms for any bathroom renovations.
With our outstanding employees and our excellent customer reviews, we are among the top oldest plumbing service companies in the Golden Horseshoe and surrounding areas. To see reviews from other customers in your area, click "here"
People like Options!
People want options and that is exactly what we offer. Our job is to listen to our customers, ask the appropriate questions, educate the homeowner, and provide a list of valuable solutions. We do the job you want exactly how you want it, catering to your needs and budget. Whatever your choice may be Taylor's Plumbing has you covered and we'll never try to oversell you.
100% Satisfaction or your Money Back
Complete customer satisfaction is our number one goal, and we deliver every time! We're open 7am-5pm Monday through Friday. We know how important it is to a homeowner to have their plumbing, water treatment, and drains operating properly that's why we offer every customer a service agreement which we call the "Taylor's Value Plan". Call the office at 1-800-945-0575 for more information on how you can save 15% on all repairs and get a "Complete Home Plumbing Safety Inspection" with a written report for your peace of mind.
Your home is your sanctuary, and knowing that everything is running smoothly gives you a sense of security and peace of mind that you could never put a price on.
Services Offered
Taylor's Plumbing doesn't just offer plumbing repair services. We also offer a range of solutions that can solve other problems in your home. This includes:
Appliance Hook Ups & Disconnects
Hot Water Heaters, Electric
Tankless Water Heaters
Water Softeners – by Ecowater
Whole Home Filtration
Iron Filters
Chlorine Removal Filtration
Reverse Osmosis Drinking Water Systems
Small Interior Drain Cleaning
Main Line Drain Cleaning
Drain and Sewer Cleaning Products
Well Pumps, Submersible and Jet Pumps
Pressure Tanks for all Well Pumps
Cisterns
Sewage + Sump Pumps
Ultra Violet Light Disinfection for Drinking Water
Basement Flood Alarms
Flip a Switch to Turn off the City Water Supply
Complete Copper Repipes
Well Drilling arranged
All types of Plumbing Rough Ins
Central Vac Rough Ins for New Homes
Taylor's Plumbing believes in having the best personnel in the industry. This means people dedicated not only to technical excellence, but also customer care & service. Our motto is, "Your Health, Comfort and Safety is our Business". As long as we stay focused on that sacred commitment, and with our many years of experience not only can we Save you Money, but we also have the knowledge required to handle any job.
We service the following areas:
Hamilton
Stoney Creek
Ancaster
Dundas
Flamborough
St George
Puslinch
Waterdown
Burlington
Campbellville
Milton
Oakville
Contact Taylor's Plumbing today at 1-800-945-0575 to make all your plumbing troubles go away.